2023 Dust Bowl 100 Gravel Race Report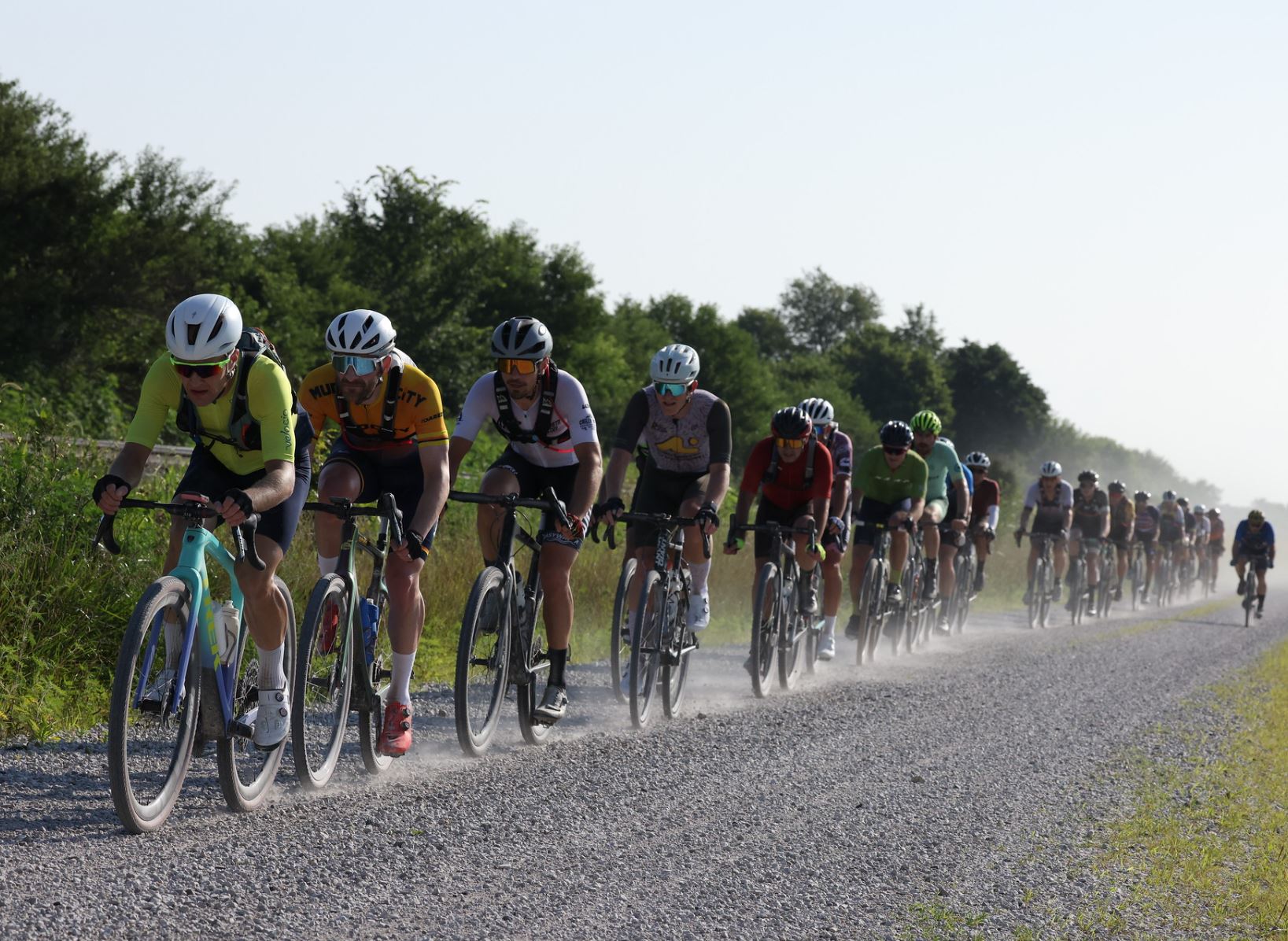 July22, 2023
The Dust Bowl Gravel Race was the most professionally produced bike race I've ever done. The race director was super organized and seemed to think of everything. He lined up many many sponsors as he was seemingly able to get the cooperation of the whole town of Eminence, Indiana including taking over the whole school corporation grounds. Tent camping was available on the baseball fields and RV camping in the parking lots. We found camping a great option making the morning much more relaxed for the 8:00 am start.

I was making this my A-race for the summer mainly because it was the last of three gravel events that looked worth doing. Going by recent power numbers, I felt like I was in the best shape of the year and maybe even the last two years. A couple weeks before the race I did 282 watts for 20 minutes (4w/Kg) – a two-year best. And 313 watts for five minutes and 266 watts for 43 minutes.

Race morning was a beautiful sunny 60-something degrees and low humidity. Amazing weather for mid-July. There were ~350 riders in the 100-mile race. The course was pretty flat with just a smattering of small hills. The course consisted of 60% gravel and 40% pavement making for fast ridng. With nothing to create separation this made for huge drafting trains moving along at a pretty decent clip. To be competitive you have to be comfortable with riding close and going out HARD. After 30 minutes or so, looking off into the distance, there looked to be a group in front of the one I was in. I assumed that was the front group and I was in the second group. I assumed the group would shed riders as they tired but this only happened a few times – usually after one of the small hills. Much to my surprise, the group started growing presumably as we picked up riders dropped from the lead group.

At 66 years old, I'm in the 60+ age division so I'm always looking for gray hair sticking out of helmets. Around the halfway point I noticed a guy meeting that description. I could see he had great pack riding skills so I started to wonder if I could beat him.

There were aid stations at the 20, 62, and 77 mile points where you could top up fluids, bars, and gels. For a 100-mile gravel race, I assumed pretty much everyone, save a handful at the very front, would stop – probably at the 66 mile. Our group was still so big in numbers when we reached the 66 aid station, I couldn't tell how many kept going and how many stopped. In any case, I stopped as planned and filled up bottles, added my Flow nutrition powder – took a quick pee – and took off again. Now however there was no group. Just ones and twos. I didn't know whether to put my head down and go as hard as possible or to ride easy for a while for the next train of riders that would likely form behind. I decided to ride fairly hard and bridge up to a couple of guys up the road. Eventually, he had a good working group of five.

The last 20 miles is when things get ugly for a lot of people. Our group would catch and drop riders continually for the rest of the race. At one point we came up to Reggie Miller and a small group and rode together for a short time. But when we came up to one of the bigger hills on the course, they were dropped. We also passed the gray-haired guy I saw earlier. He had nothing. Didn't even try to jump on our group much to my pleasure. Apparently, he was one that skipped the 66-aid station.

I was studying my Garmin and calculating the possibility of going under 5 hours for the 101 official miles but fatigue and increasing afternoon wind crushed that dream.

Upon finishing I learned a few things. (1) The guy I was worried about was 55 years old. (2) One of the guys in my final group was indeed 64 years old. He had dropped off not too far from the finish, less than three minutes behind me. I placed second and the winner was 6:30 ahead of me. He was the same guy from Missouri who beat me at the Coast-to-Coast gravel race in Michigan a few weeks before. I think we must have unknowingly been riding together in the large group when I stopped. Looking at the results, I think I lost four minutes and about 20-overall places stopping. I made some of those places back that last 40 miles but I am thinking it might have been a better plan to carry enough stuff on the bike to not stop. Hard to say for sure because it did feel good to stop for a few minutes and between that short rest and refreshed, cold drinks on-hand for the last part of the race, I'm sure I rode stronger as a result.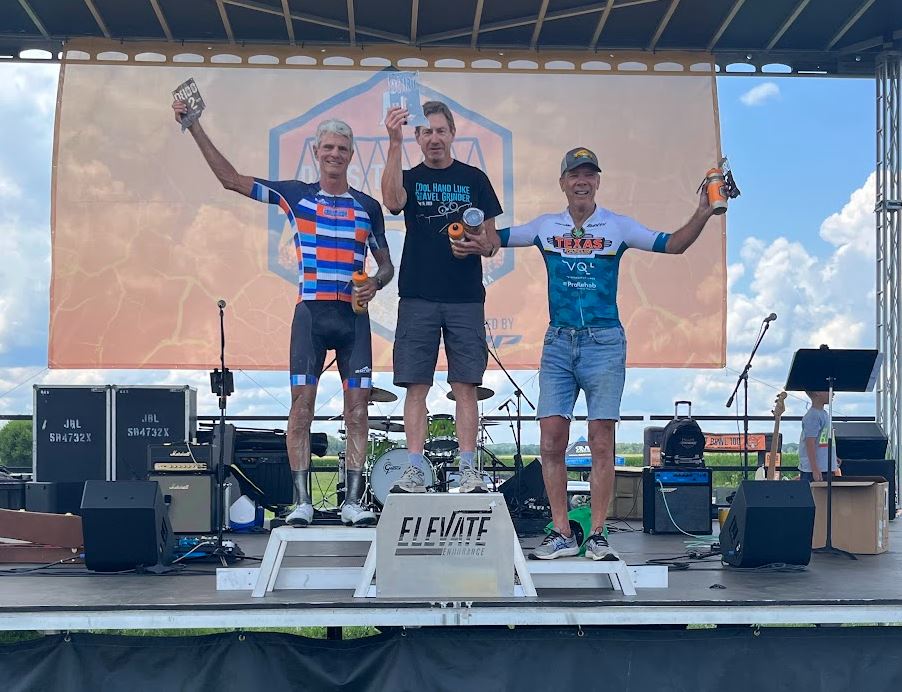 ---