TrainingPeaks workouts in Zwift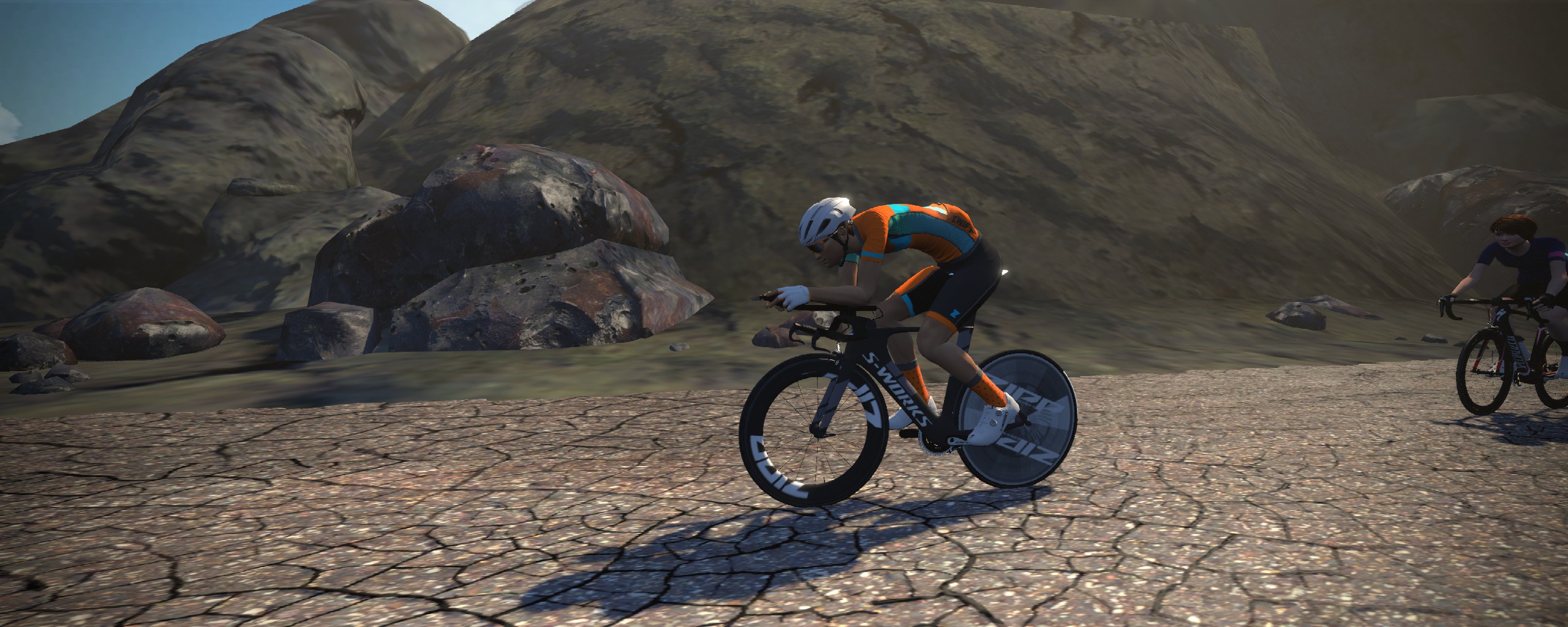 Zwift offers hundreds of kilometers of roads to explore and races to participate in along with video game-style achievements and progression for extra motivation. So the ability to do your TrainingPeaks workouts in Zwift's virtual world can make training just that more fun.
Zwift has several integrated tools that can make it easy and fun to stick to your cycling and running plans for athletes who have their training plans mapped out in TrainingPeaks,
First, be sure you actually have a workout posted on today's date in TrainingPeaks before you open Zwift.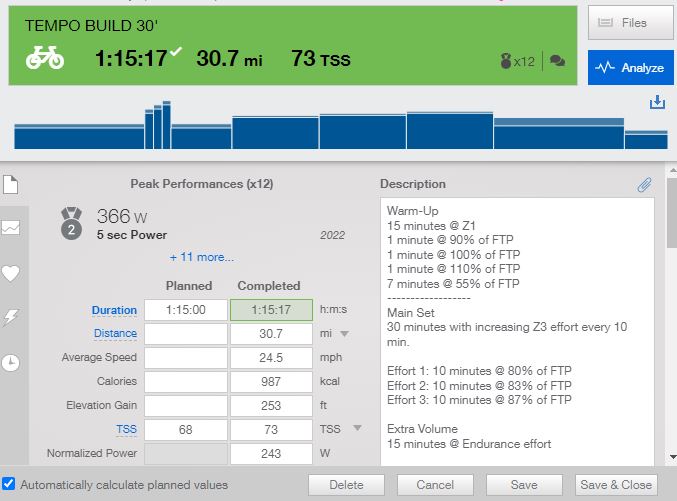 Go to Zwift.com/settings/connections Login and find the TrainingPeaks section. Click "connect" and enter your TrainingPeaks username and password.
Open Zwift App. Select Training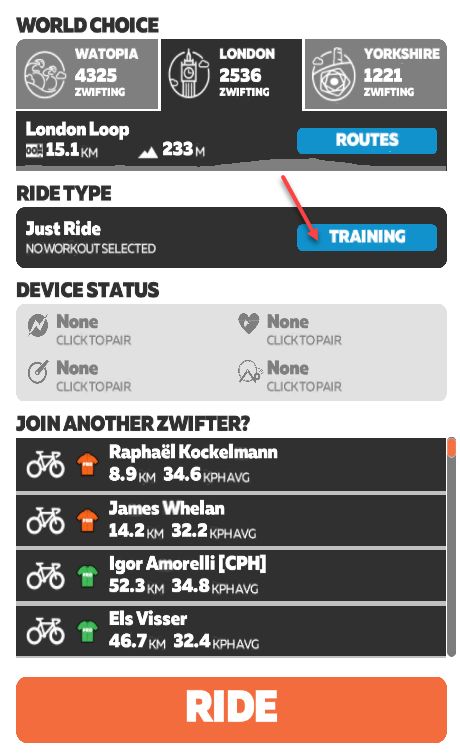 Then open the drop-down for TrainingPeaks Custom Workouts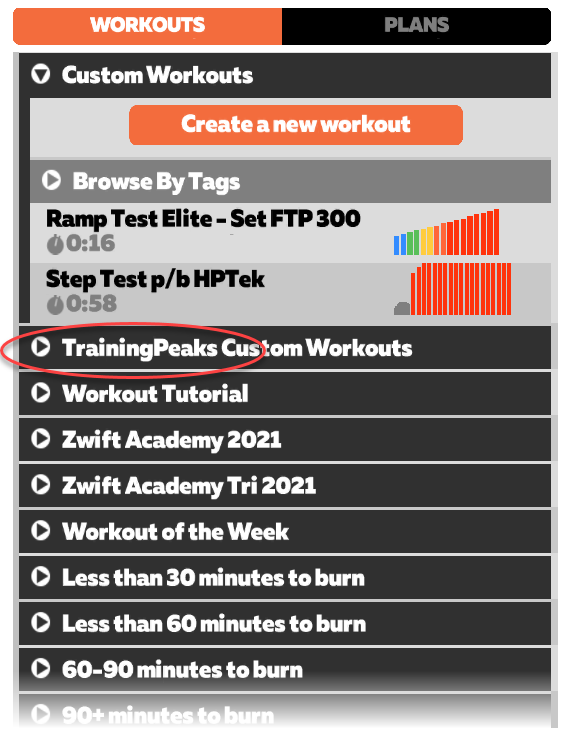 Select the workout.
Below is my workout for today. Zwift allows you to adjust your FTP. We have you set at 210 watts in TrainingPeaks so you'll want to set it the same in Zwift.
Zwift also lets you choose ERG Mode. I prefer my athletes leave ERG Mode unchecked.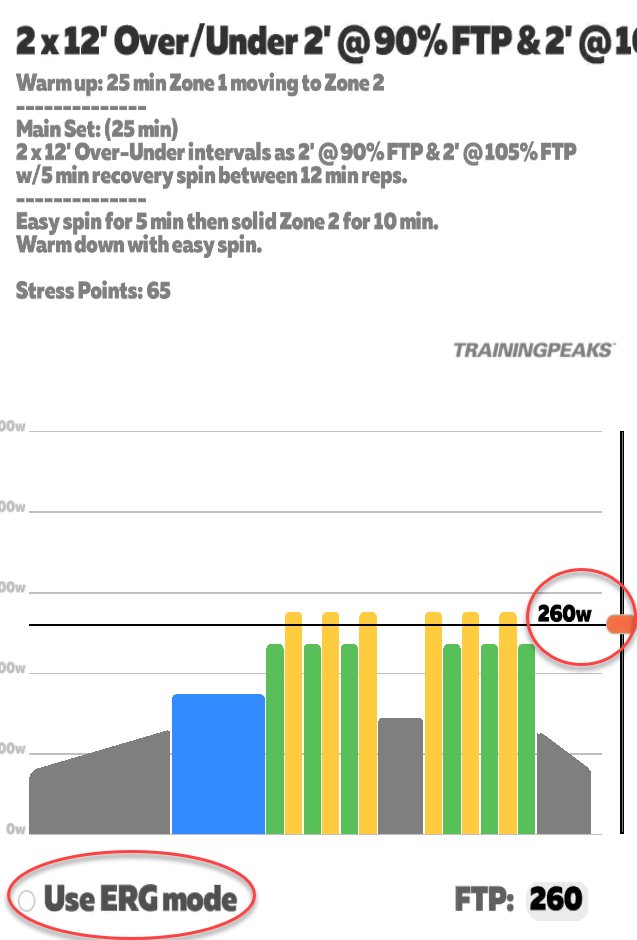 Then you still have the option to choose whatever World and Route you want.
Lastly, before you start riding, you may want to go to Menus – Settings and Turn OFF "Workout Pain Effect"
And you'll probably want to turn down "Trainer Difficulty" so you don't feel the hills as much – Up or Down. It's hard to hold interval power when you hit steep up or down hills.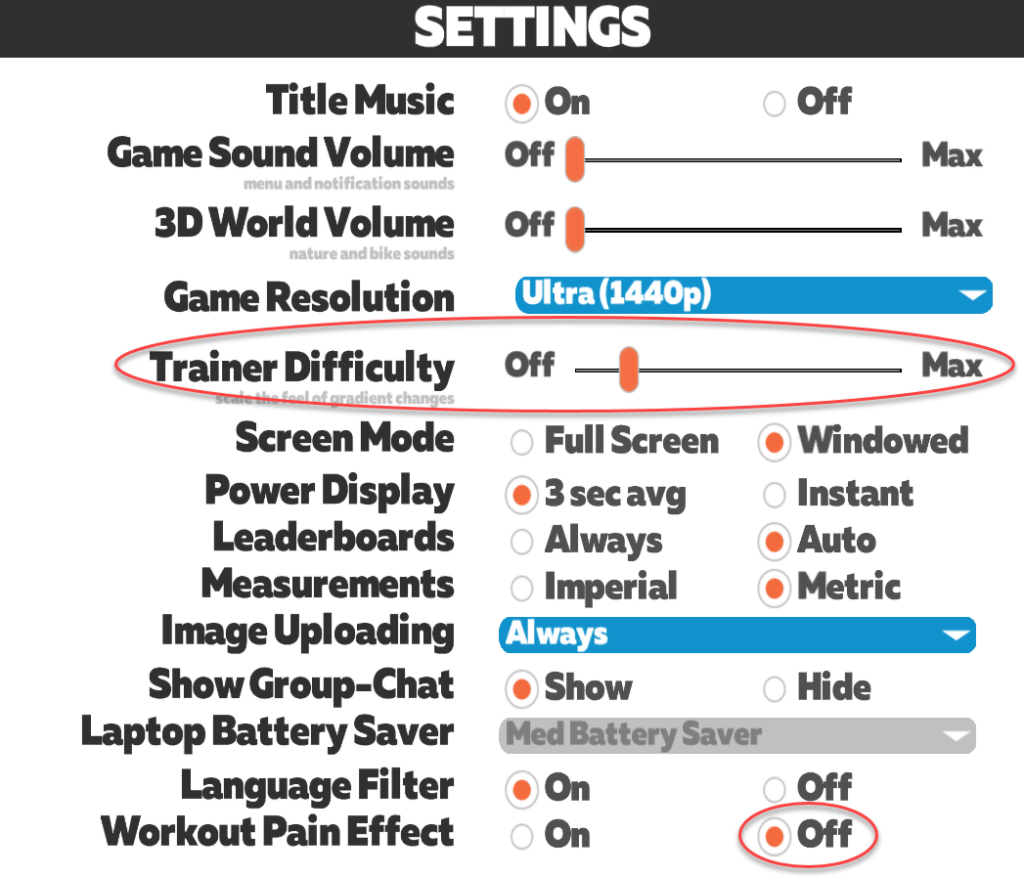 ---